CIFF Furniture, the world's leading trade show for the Chinese furniture industry, is attended by some of China's top manufacturers each year in search of new opportunities,This guide will show you the most comprehensive process, and after reading the process we will also send you the booth layout for free.
the good news is that China has fully liberalized its quarantine requirements:
China to scrap quarantine for inbound travelers

China will drop quarantine requirements for international arrivals from January 8.

Inbound travelers will only be required to show a negative Covid test result obtained within 48 hours before departure to enter China, China's National Health Commission (NHC) said in an announcement on Monday, Dec. 26th.

Restrictions on airlines over the number of international flights and passenger capacity will also be removed, according to the announcement.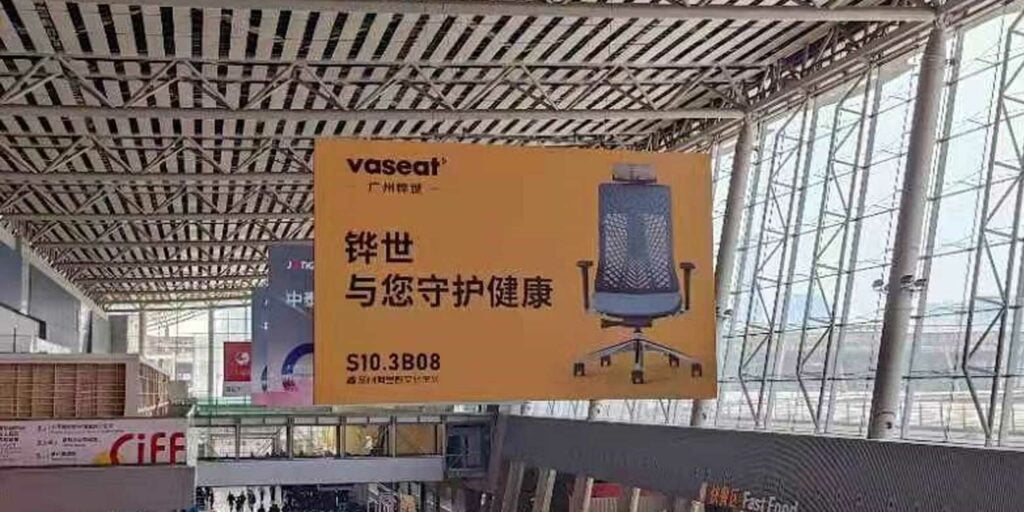 51st CIFF Guangzhou 2023 Detail:
18-21 MARCH 2023(Home Furniture)
28-31 MARCH 2023(Office Furniture)
Address: No. 380, Reading River Middle Road, Haizhu District, Guangzhou (Canton Fair Pazhou Complex A, B, C)
About CIFF Furniture
CIFF was founded in 1998 and has been held for fifty consecutive sessions so far. Starting from 2015, CIFF will be held in Guangzhou Pazhou in March and Shanghai Hongqiao in September every year.
CIFF covering the whole industry chain of furniture industry, including civil furniture, accessories and home textiles, outdoor furniture, office furniture, hotel furniture, furniture production equipment, furniture accessories and so on.
The exhibition area reaches 300,000 square meters, with about 3,000+ exhibitors from famous brands around the world, and the exhibition visitors can be up to 400,000 people.
CIFF is divided into spring and autumn, more than 6,000 global furniture brand companies, is an important channel for new product launches and trade platforms in the furniture industry.
Scope of Exhibits:
1、Modern furniture exhibition area.
Living room furniture, bedroom furniture, upholstery, sofas, dining room furniture, children's furniture, youth furniture, custom furniture
2、Classical furniture exhibition area.
European furniture, American furniture, neo-classical furniture, classical upholstered furniture, Chinese mahogany furniture, other
3. Ornaments/home textiles exhibition area.
Lighting, decorative paintings, decorative utensils, daily ceramics, photo frames, artificial flowers, carvings, phonographs, telephones, clocks, small pieces of furniture, home decorative fabrics, bedding, craft home textiles, carpets
4、Office furniture exhibition.
Office furniture: office chairs, bookcases, desks, safes, screens, lockers, high partitions, filing cabinets, office accessories, other
Hotel furniture: hotel suite furniture, hotel mattresses, banquet furniture, hotel sofas, bar tables and chairs
Commercial furniture: public place furniture (airport furniture, theater/auditorium furniture, etc.), public seating series, school furniture, laboratory furniture
5. Outdoor home exhibition area.
Outdoor home: patio furniture, leisure tables and chairs, shade equipment, outdoor furnishings and supplies
Patio life: barbecue supplies, tents, canopies Gardening arrangement decoration
Tools and equipment: garden planning and maintenance, flower and plant maintenance equipment and equipment, garden tools
6. Furniture production equipment and accessories and supplementary materials exhibition area.
Machinery: edge sealing machines, wood processing, drying equipment, carving machines, cutting machines, saw blades, pneumatic tools, mattresses, sewing equipment, other
7. Accessories
Hardware accessories, chair accessories, aluminum profiles, plates, stone, upholstery materials, packaging materials, PVC, veneer materials, fabric, leather, chemical raw materials, other new products